HubStor offers a range of value-add services for retaining, managing, securing and searching unstructured business data that doesn't slot neatly into Microsoft 365.
It also offers data protection, archiving, and recovery for Exchange Online, SharePoint sites, OneDrive, Office 365 Groups and Team Sites.
In this 30 minute demo session we'll cover:
Native Microsoft 365 backup, where it falls short, and the demands you should make of a 3rd-party solution
A tour of HubStor backup and restore functionality
How HubStor's patent-pending recovery optimisation avoids downloading excessive amounts of data from your cloud backup
Performing folder and item-level recovery
The demo is presented by HubStor CEO Geoff Bourgeois in conjunction with UK distributor, Essential.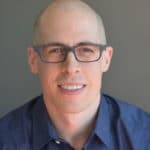 Find out how we can help you adopt & adapt the Microsoft Modern Workplace & Azure Cloud for your business