Migrate to Microsoft Exchange
Migrate to Exchange from virtually any source archive!
Regardless of your source, rest assured that we will be able to move your email archives into Exchange quickly, reliably and securely. We are able to migrate all major email archive solutions into Exchange.
Common migration paths include: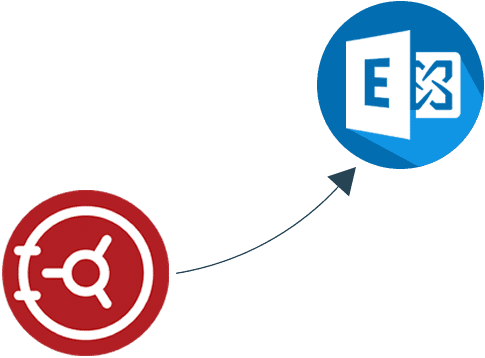 Enterprise Vault to Exchange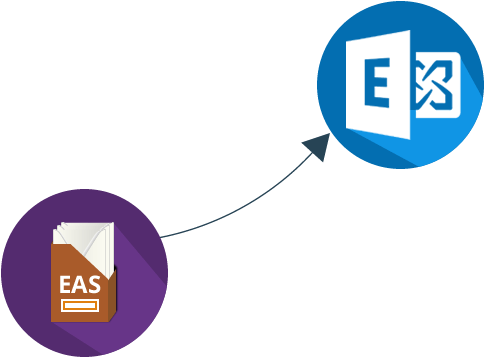 HP Autonomy EAS to Exchange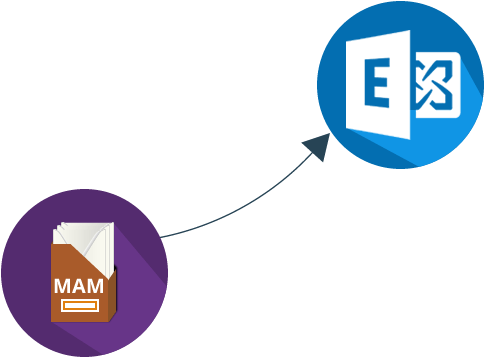 Other source archives supported for migration to Microsoft Exchange
Autonomy Consolidated Archive (ACA)
Autonomy Enterprise Archive Solution (aka ZANTAZ EAS) for Exchange or
Notes
Autonomy Message Manager for Exchange or Notes (aka CAMM)
Autonomy NearPoint (aka Mimosa)
Assentor Mailbox Manager (aka iLumin)
EMC EmailXtender for Exchange or Notes
EMC SourceOne for Exchange or Notes
Metalogix Archive Manager for Exchange (aka Exchange@PAM)
OpenText IXOS-eCONserver
HP RISS or HP IAP
Quest Archive Manager
EML, MSG, PST or NSF files
Unify Daegis AXS-One for Exchange or Lotus Notes
Super Fast. Fully Audited. Microsoft Exchange Email Archive Migration
Now that Microsoft Exchange is able to handle much greater storage volumes, we are helping many organisations move their legacy archives back into Exchange and eliminate the costs and overheads of maintaining a separate email archive.
Over 1750 migration projects to date
Fastest migration rates = happy IT team
Advanced mailbox management = happy users
Fully audited – 1-step migration = happy legal department
Key Benefits
Key benefits migrating your email archives with us to Microsoft Exchange
Our intelligent, user aware migrations enable you to rehydrate items only where shortcuts exist and ensure you put emails back in the right folders and maintain access for all the right users (e.g. where shortcuts have been shared). Here are some of the reasons why a TransVault-powered migration is regarded so highly:
User Aware
Don't just move data, migrate the end user's view of their archived data too.
This means no surprises, no confusion and no loss of productivity 'post migration'.
Streamline your email archive migration
Find out how we can help you adopt & adapt the Microsoft Modern Workplace & Azure Cloud for your business