Microsoft recently announced Viva – an employee experience platform (XP) that pulls together the threads of a number of existing applications including Teams, SharePoint, Yammer, AI, Workplace Analytics, etc. to provide solutions in four key areas:
Viva Connections:  A way of curating, centralising and personalising workforce communications that builds on SharePoint, Yammer and Stream
Viva Insights:  Tools to bolster workforce wellbeing, both at a personal level (MyAnalytics) and an enterprise level (Workplace Analytics)
Viva Topics : A way of harnessing knowledge 'in line' leveraging (what you will have previously known as Project Cortex)
Viva Learning:  Learning content delivery 'in the flow of work'*
We're excited about this direction from Microsoft.
Our own experiences and those of the organisations we work with, tell us that migrating to Microsoft 365 was just the beginning.  Finding ways to get the most out of the 'technology rocket' we're now all strapped to, is a whole other thing.  This is especially true now that we now have the challenge of supporting, nurturing and enhancing the wellbeing of a modern 'hybrid' workforce.
In the case of Viva Learning, learning content providers Coursera, Pluralsight and Skillsoft have been quick to announce their support for the Viva platform.  You'll also have access to content from LinkedIn Learning, Microsoft Learn, and of course, your own content (although there's no mention of support for importing SCORM content that we can see with Viva Learning).
Similarly, learning management solution providers Cornerstone, Saba and SAP Success Factors have announced their plans to integrate with the Viva Learning platform.
We're excited to say that the LMS platform Essential works with (LMS 365) is also going to integrate with Viva.  There can't be much work to be done to achieve this in our opinion!  Why?  Keep reading.
*What does Learning in the Flow of Work Mean?
The Viva Learning approach is to use Microsoft Teams to deliver learning content, enabling users to organise, locate and share training in Teams chats, channels, and tabs.  That is to say: putting the learning experience right where they collaborate every day.
In fact, in describing its solution, Microsoft uses a sentiment that's been the LMS365 mantra on the outset, namely training and development 'in the flow of work'.
The fact is, anything that involves logging into a separate portal becomes a disjointed experience for the end user, and therefore risks being neglected.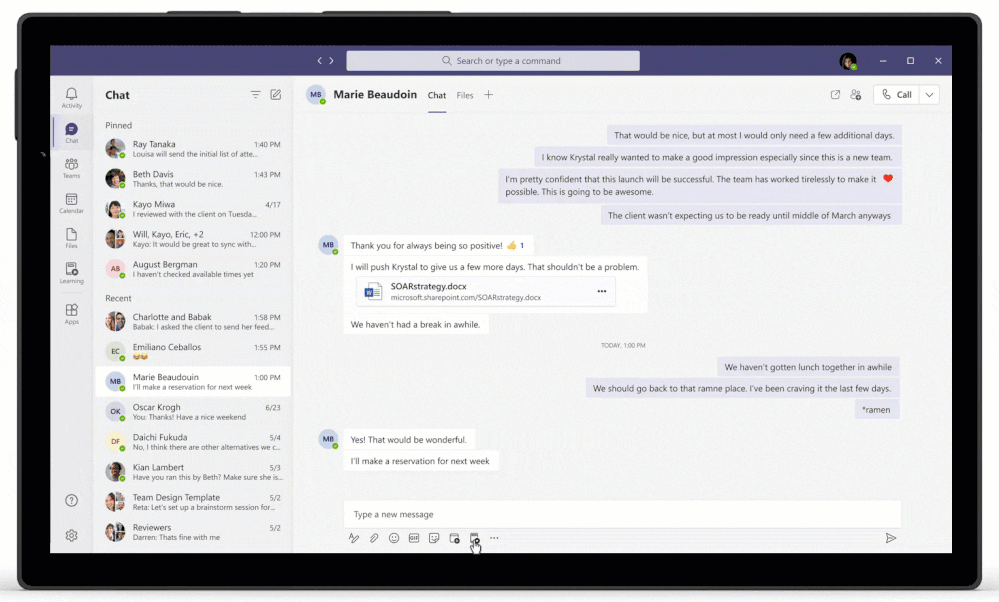 How to get learning in the flow of work today
The timelines around when Viva Learning will launch are not solid (perhaps towards the end of the year), but invitations have gone out for private preview.
Given that the cost for licencing Viva Topics (which is available for free evaluation now) is $5 per user per month, we anticipate that Viva Learning may demand a similarly high price.
So, if you want to get going with workforce development in the flow of work now and at an affordable price point, get in touch.  The fact that LMS365 is licenced as you go will mean nothing is lost if Microsoft Viva Learning evolves to have any extra functionality you require.
On this latter subject, in our experience of working with learning and HR managers, deep functionality is high on the agenda.  Viva Learning will be more about aggregating and presenting content, but not so much about managing enrolment flows and reporting.
We therefore predict it could be some while before Microsoft's Viva Learning offers the management capability and flexibility that's typically demanded of fully-fledged LMS.
LMS365 gives this depth of functionality combined with an embedded Teams and SharePoint experience, and many other things besides, such as handling the enrolment and tracking of Virtual Instructor Led Training (using Teams sessions).
Learning in the Flow of Work
If you want to find out more about learning 'in the flow of work, how LMS365 compares with Viva Learning and indeed, what's involved in migrating from an existing LMS system to LMS365, get in touch.