Microsoft Meeting Room Booking Systems
Meeting room booking systems integrated with Microsoft 365
Unlike other vendors that present a single solution, Essential works with a number of market-leading meeting room, workspace and resource booking systems built on Microsoft for enterprises.
We've been delivering workspace booking for over 15 years and know what it takes to get the best fit – no matter how your teams prefer to work, and with core functionality that includes:
Microsoft Outlook, mobile app or browser support
Selection from interactive floor plans
Requesting other facilities such as seating arrangements, catering, visitor passes & parking in just a few clicks
Creating advanced policies for governing who can book what
A wide range of digital signage options, including off-the-shelf screens & QR codes
Different check-in options, including contactless
Hosted (Saas) or on-premises solutions
Short-cut your selection process: 
Get in touch to chat about your specific room booking scenario.
Quickly locate your meeting room 
Select from interactive floor plans that show facilities & capacities at-a-glance.​
Filter by location, capacity, accessibility, layout (e.g., classroom, theatre), presentation facilities (e.g., Teams VC Rooms), etc.​
View photos of meeting room interiors.
Order catering & other services
Request additional services such as presentation equipment, catering, visitor passes, seating layouts, etc.​
Get reminders of what you've ordered & easily make cancellations to avoid waste.
Flexible room booking screens​
Choose from a wide range of digital signage & other options:
Use individual room screens or overview screens in reception areas.​
Combine digital screens, kiosks or QR codes to suit your meeting room booking needs.​
Use your own screens or choose from our range of screens that include status lights & RFID technology.​
Customise with your own graphics, logos & QR signs for contactless operation.​
Each organisation we work with has a different set of needs and constraints:
For example, if you're already using Microsoft resource mailboxes for room booking, it's a good idea to build directly on top of that to avoid any end user confusion or risk of double bookings.
You may have tight security restrictions or need to support bookings by contractors or others external to your organisation.
We can explore these different areas with you and help you find a good fit.
Enterprise level desk booking solutions that build on your Microsoft 365 & Exchange infrastructure.
Microsoft 365 meeting room management for FMS
Save time responding to & managing room booking requests
The right Microsoft 365 meeting room booking tool can massively streamline the provisioning of meeting rooms and related services such as seating layouts, between-use cleaning, visitor management and catering.​
Literally hours of time spent exchanging phone calls and emails can be eliminated.​
It can also help you reduce the costs of servicing requests and avoid wasted meeting facilities, catering, etc. in the event of no-shows.
"In the past the process of preparing for a customer visit involved lots of phone calls and email traffic to ensure everything would be in place. By adding the process of booking resources into the standard Outlook appointment booking service we anticipate a lot of staff time will be saved."
Brian Lyall, Renishaw. IT Development Manager
Easily define rooms & services
Create attractive, easy-to-use forms that reflect your corporate branding.​
Catering options can be as detailed as you wish & include service times, allergens, costs & special requests.​  You can also have different order forms and menu options for different locations.
A wizard simplifies defining meeting room attributes & options, including buffer times for set up & clear down, cut-off times for catering, cost centres, etc.​
Streamline request handling​
Set policies for automatically accepting meeting room and hospitality requests or making requests subject to approval.​
Automatically notify the relevant service providers when requests are made, e.g.: ​
catering to the kitchen,​
seating layouts to the porter, ​
visitors to reception​
View all requests in a web-based admin panel.
By defining a time period during which check-in must take place, you have the power to automatically release rooms for use by other staff in the event of a no-show.​
Identify repeat no-show offenders & optionally take remedial action, e.g., by blocking them booking any more meeting rooms for a while.​
Best technical fit for your IT team
Optimal integration, security & scalability​
We can deliver meeting room booking systems built on Microsoft 365 that takes full advantage of your existing infrastructure and IT skills.​
For example, if you're already using Outlook calendar and room resource mailboxes to make bookings, we can build on this and enhance this service with the addition of interactive floor plans, catering requests, visitor management, authenticated check-in, FM administration, management reporting and more.​
We can also ensure the system fits with existing security regimes, such as SSO, AD groups and building passes.
Read our latest eBook on working with Microsoft resource mailboxes.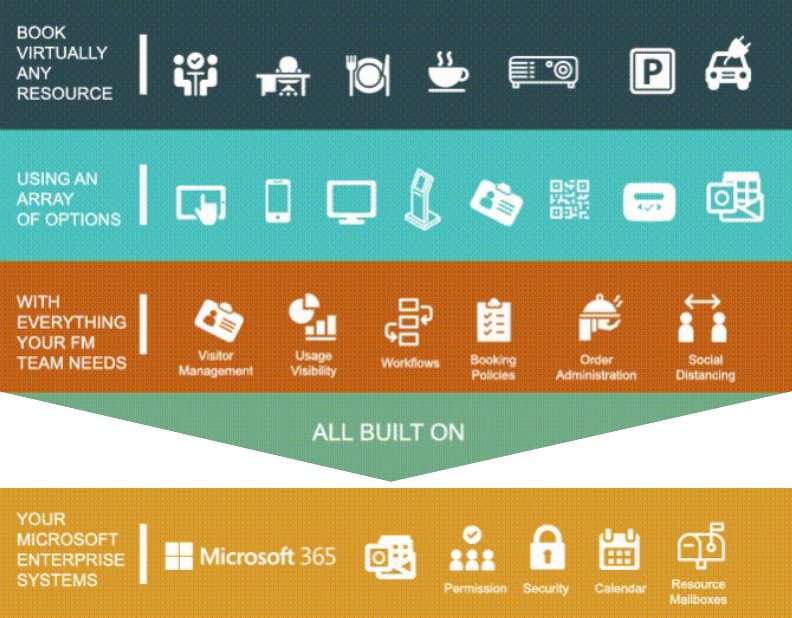 Enterprise-Grade Solutions & Support That Leading Enterprises Rely On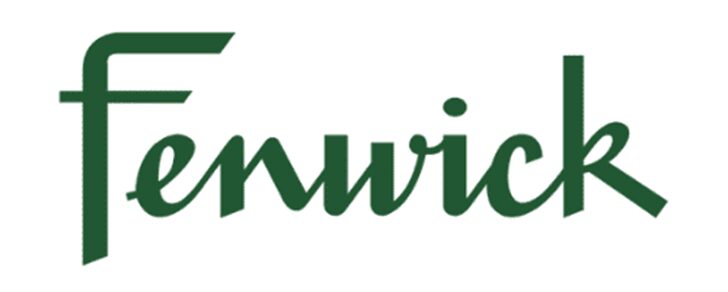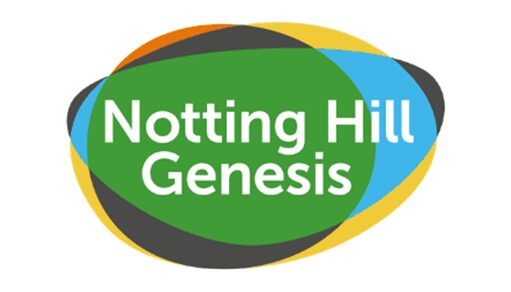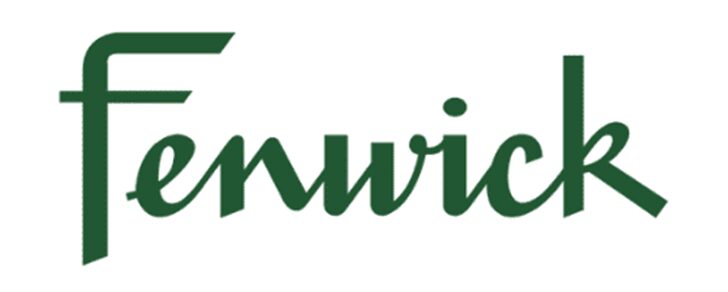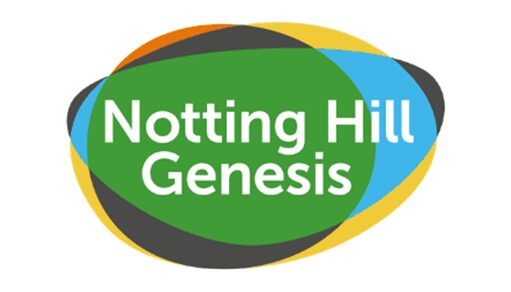 Find out how we can help you adopt & adapt the Microsoft modern workplace & cloud for your business