Covid-secure Digital Signage
Enable a safe return to the workplace
Provide a Covid-secure work space that combines clear signage to show what's available, along with contactless operation to avoid contamination.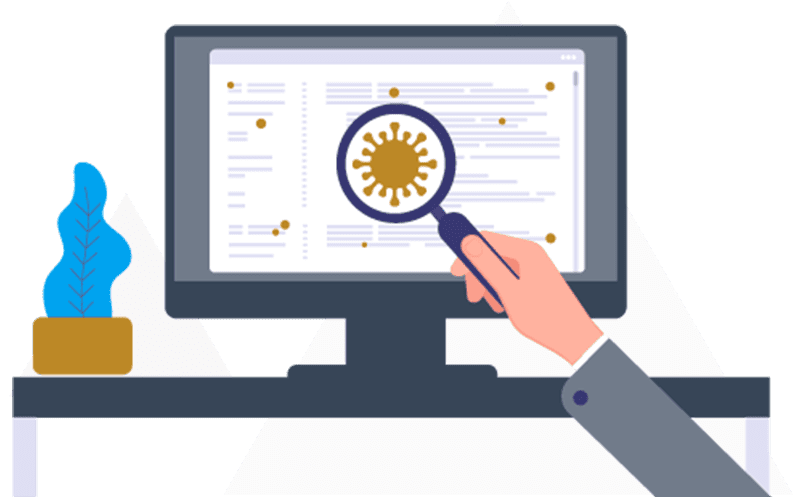 Screen Signage Solutions for the Modern Workplace
Screens placed outside individual meeting rooms and in lobbies show availability at-a-glance, enable ad-hoc bookings and capture check-in details for accurate utilisation tracking.
Clear indication of workspace status is essential in achieving optimal meeting room utilisation and avoiding contention over bookings. No other solution offers as much choice and flexibility for your meeting room digital signage and contactless check-in technology.
Overview Screens & Kiosks Solutions for the Modern Workplace
Ideal for reception and lobby areas, our menu-driven kiosk system delivers interactive floor plan maps and other services to enable staff to locate, book and check-into workspaces.
Clear indication of availability status and location is essential in optimising your workspace efficiency and staff wellbeing. Our flexible kiosk and wayfinder screens are helping enterprises cope with evolving workspace challenges, improve productivity and reduce office space overheads.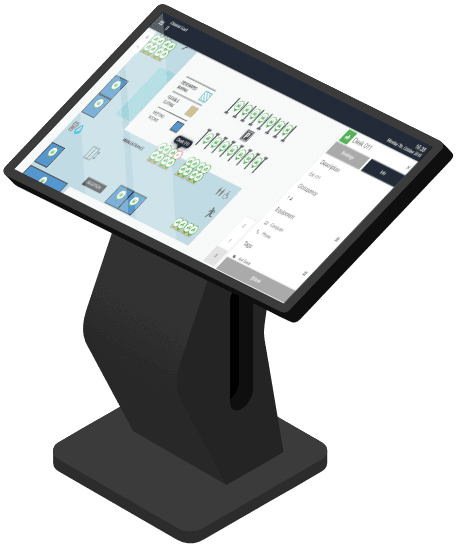 Find out how we can help you adopt & adapt the Microsoft Modern Workplace & Azure Cloud for your business
Mobile Room & Desk Booking for the Microsoft Modern Workplace
A modern workspace scheduling solution is not complete without a slick mobile booking option for your workforce.
Streamline the process of booking and checking into office workspace for remote and mobile staff.Find available workspaces, make bookings, find colleagues and check-in/out from any mobile device.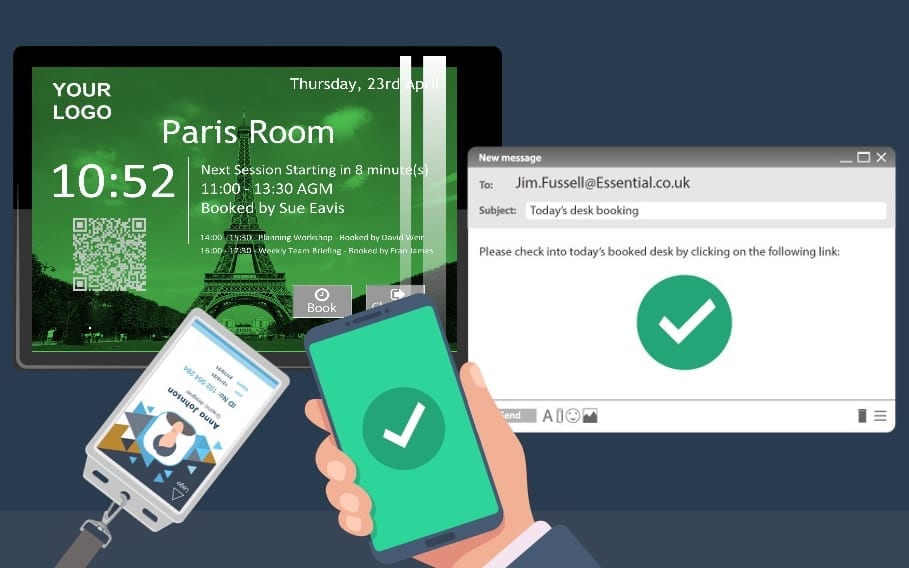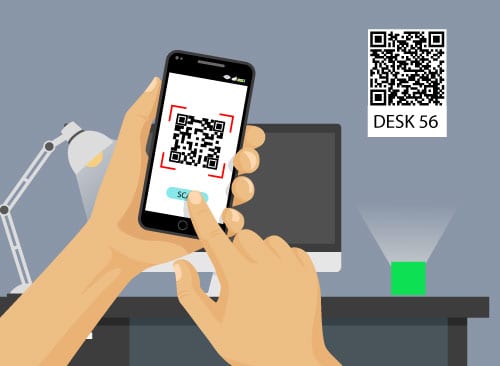 QR Code-Based Workplace Booking Solutions
An ideal option for contactless operation, QR signs are a flexible, low cost way for staff to book and check into workspaces
Simply by scanning strategically placed QR codes with their mobile device, staff can view the availability of workspaces, make bookings and check into pre-booked rooms and desks. Behind the scenes, our workspace management solution lets you implement advanced security, policy-based booking & utilisation tracking.
Desk Booking Devices for the Modern Workplace
With today's trend towards remote working, staff are only spending a fraction of their time at the office.
Choose from a range of flexible devices & signage for managing your agile workspaces. Optimise your available office workspace and provide a Covid-secure environment with 'in-advance' and 'on-the-spot' desk booking.