When it comes to enabling your office space for flexible working and ongoing COVID-19 readiness, having the best, most appropriate digital signage and workspace booking devices in place is essential.
With Essential you can choose from an array of digital signage options that work hand-in-hand with our workspace booking and management solutions and your Microsoft Exchange calendar and resources.
Choose from low cost QR codes, off-the-shelf screens through to state-of-the-art desk devices
Use overview screens in reception areas & individual meeting room screens
Work with your existing suppliers for screen hardware & installation
Enable touch-free interaction using QR-code scanning, RFID cards, mobile phone app & Outlook email check-in, etc.
Add your corporate branding & messaging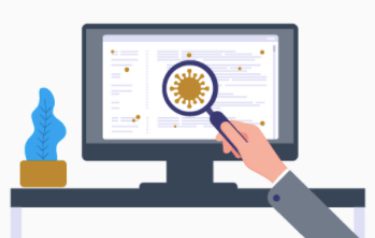 Covid-secure Digital Signage
Provide a Covid-secure work space that combines clear signage to show what's available, along with contactless operation to avoid contamination.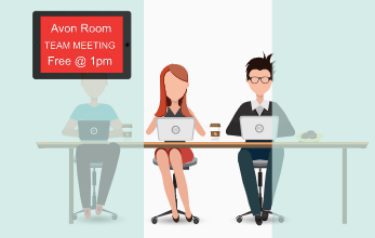 Room Screens
The ultimate choice in meeting room & workspace booking screen solutions. No other solution offers the range of room and desk screen options for your needs.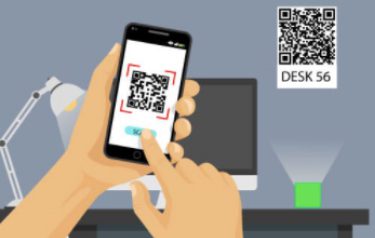 Overview Screens and Kiosks
Ideal for reception and lobby areas, our menu-driven kiosk system delivers interactive floor plan maps and other services.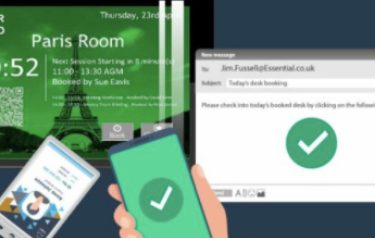 Mobile App Workspace Booking
Streamline the process of booking and checking into office workspace for remote and mobile staff.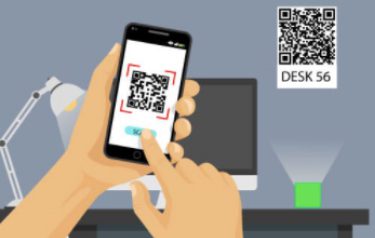 QR Codes
The ultimate choice in meeting room & workspace booking solutions. No other solution offers as much flexibility.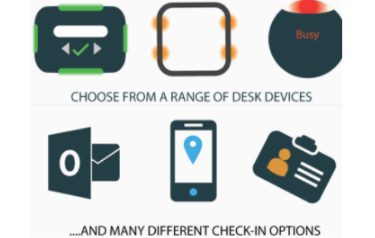 Desk Devices
Choose from a range of flexible devices & signage for managing agile workspaces & optimise your available office workspace.
Find out how we can help you adopt & adapt the Microsoft Modern Workplace & Azure Cloud for your business