LARGE SCALE PST FILE MIGRATION
Get in control of PST files
Don't let PST files compromise your ability to govern & access enterprise data.
Massively outdated but still prevalent in many large enterprises, PST files are the enemy of any data modernisation strategy.
They are typically located on local hard disks and therefore difficult to secure and backup. Their contents are also virtually impossible to search and manage in line with business and compliance needs.
By moving PST contents into the cloud, you can give end users secure access to their data from any device, anywhere.
You can also protect and manage the contents of PST files in accordance with centrally defined policies.
This all sounds great, but the challenge with ingesting PST files into Microsoft cloud starts with locating them, uploading them (and tracking upload progress), mapping ownership and more. This is where Microsoft tools for ingestion into Microsoft 365 and Azure fall short.
And this is where Essential can help…
SCALABLE & SELECTIVE
PST content migration
As specialists in messaging & email archive migrations, Essential offers an enterprise-level PST migration service
We can help you:
Auto-locate PSTs across the enterprise
Perform in-depth analysis of your email infrastructure to determine the best approach for handling PSTs
Define the exact data to be migrated using granular filters & exclusion policies
Manage PST contents in line with business and operational needs, e.g. only emails < 10 years old
Move in 1, end-to-end step, reducing time and removing risk
Migrate PSTs to Microsoft 365, Azure and other targets
Handle legacy shortcuts found in PSTs
Get clear visibility on how your PST cleanup operation is progressing
"Early in our partnership I had the opportunity to meet with the Essential team at their UK offices. I was struck by their passion for their work, and their commitment to providing a top-notch client experience. Since that initial meeting, Essential has stayed true to those qualities and we continue to appreciate the ongoing commitment to providing the highest client value possible."
Peter Carson, Founder and President, Envision IT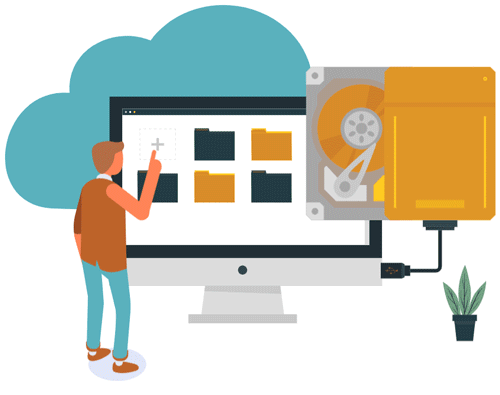 POWERFUL INGESTION
PST & EML migration into Microsoft 365
If you've been journaling your emails in a third-party solution such as Mimecast or Proofpoint, extracting your archived data into PST or EML files is often the only solution to get your emails back.  
We can help you:
Accurately map PSTs/EMLs to the relevant users' mailboxes in Microsoft 365
Direct emails to the best location: Primary Mailboxes, Archive Mailboxes or hidden folders
Preserve emails belonging to leavers
Allow you to be granular over what is migrated
Massively reduce the time and risks in your migration
Escape the shackles of legacy workloads. Harness the benefits of Microsoft 365 any place, anywhere collaboration & Azure flexibility.
Find out how we can help you adopt & adapt the Microsoft modern workplace & cloud for your business