Streamline your hybrid workforce strategy
Hot Desking Booking Software
In a fast-changing situation, you need a flexible workplace scheduling platform to adapt to your needs on the fly.
Your immediate priority will be to keep your workforce safe and prepare for the unexpected as you navigate your return to the office.
Going forwards, you need the flexibility to optimise your available workspace as working patterns inevitably change and workplaces shrink and morph.
Streamline your flexible working and COVID-secure environment with 'in-advance' and 'on-the-spot' hot desk booking.
Enable teams to provide seat reservation software to find a workspace where they can be seated together to optimise collaboration when they're in the office.
We have over 12 years experience in delivering enterprise workspace booking systems and offer the widest range of options for booking, tracking and optimising your office space and other resources.
Be Covid-Secure
Manage the process of pre-booking, zoning, throttling occupancy & tracking 'who sat where' to help ensure a safe return to the office.
Optimise Workspace Usage
Report on how effectively your workspace is used & understand what types of spaces are needed & where you can cut real-estate costs.
Get Total Flexibility
No other solution vendor provides as much choice for booking desks, managing authentication & reflecting the different ways you might need to manage workspace booking programs for your enterprise going forwards.
Ensure a Smooth Rollout
Our team offers a 360 degree service: from advising on best practices for handling cultural change, meeting the needs of the FM & IT teams, & designing a great-looking service that is slick & easy to use, complete with corporate branding & bespoke training videos.
Enterprise-grade Solutions & Support that Leading Enterprises Rely On
















Hot Desk Booking Software for the Modern Workplace
Streamline the process of locating, booking & managing desks for your new hybrid workforce & your Covid-secure return to the office.
Underpin flexible working initiatives
Booking Made Easy for Users
Make it convenient for staff to select their ideal workspace
Provide a service that your teams will find straightforward to use, no matter how they prefer to work: using Outlook, a web browser, their mobile device or digital signage.
Select from a floor plan using filters to home in on the ideal facilities such as a riser desk or docking station, locate designated departmental areas or find co-workers that are in the office.
Keep your teams safe by enabling contactless check-ins, appropriately-spaced desks, and in-booking guidance for people coming into the office.
Enable teams to book workspaces in the same vicinity and set policies as to how many staff members can visit each day, how often they can come into the office and on which days.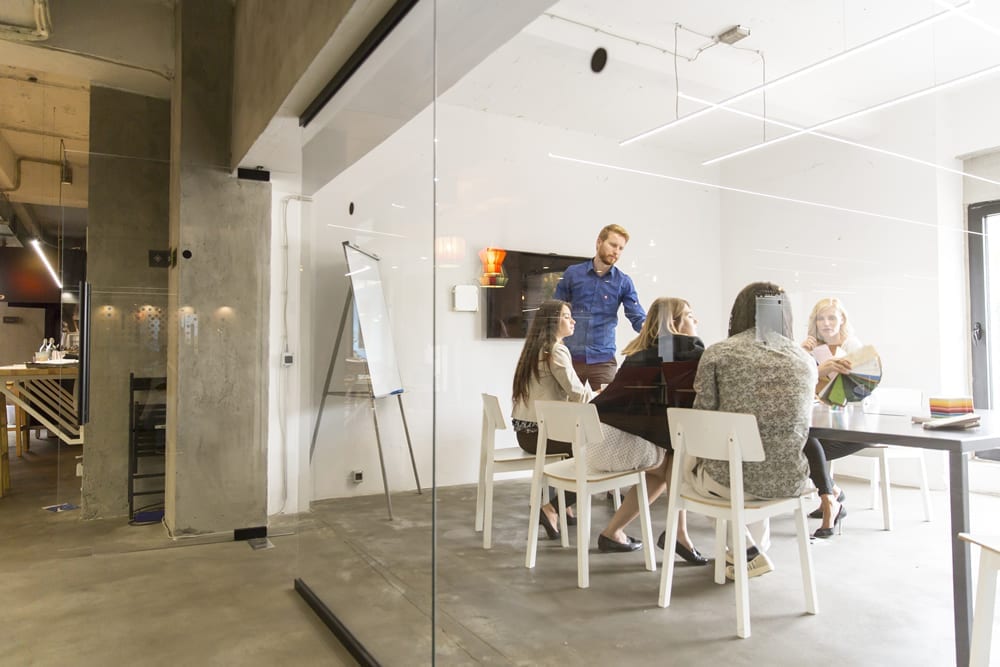 Optimise workplace occupancy, save time & expense
Streamline Workplace Management
Understand, optimise & control real estate utilisation & streamline FM services
Authenticated check-in gives an accurate view of how your coworking space booking system is being used, automatically frees up resources for other people in the event of a no-show and lets you carry out vital tracking in response to COVID-19 safety measures.
Flexible, built in workflow processes let you intelligently route facilities requirements, such as between-use cleaning.
You can also make workplace booking requests subject to line manager approvals and policies, such as limiting the number of times staff can come in each week or preventing them booking the same desk each time.
Scalable, secure & integrated
Preferred Technology for the IT Team
Designed to support your Microsoft ecosystem & your cloud strategy.
Builds on your existing Microsoft infrastructure to provide a service that's intuitive to work with, secure and highly scalable.
Tight integration with Microsoft Outlook makes it easy for end users to book their required workspace and any additional services at the same time as making a calendar appointment.
We can also deliver solutions that are hosted in the cloud as SaaS or on your own premises.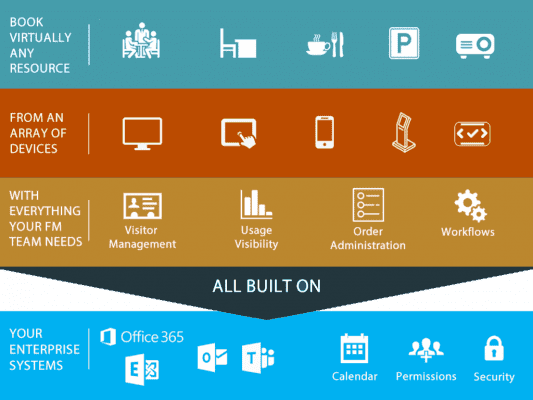 "To help with the rollout of our socially distanced desk booking service, Essential provided us with Colart-branded 'how to' videos.  This, along with interactive floor-plans that reflect our company look and feel, will help our workforce quickly transition to a new way of using our workspace"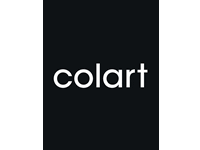 Claudio Toledo, Head of Project Management
Protect your workforce
Enable Covid Safe Bookings
Ensure safe distancing in the workplace with managed desk booking
Keep everyone safe when they return to the office and in the event of social distancing rule changes:
Automatic & flexible desk distancing policies
Contactless check-in
Contact tracing reporting
Managing cleaning regimes
Specify booking capacities in designated spaces
Hot Desking Booking Software Features
Easy to use
Intuitive to use - quick to adopt
Book in advance
Book your preferred desk in advance, directly from Outlook calendar, your mobile device (using an iOS od Android app) or via a page on your intranet.
Interactive floor plans make your choice even easier.
Management & reporting for facilities managers
Optimise real estate utilisation & streamline FM services
Optimise workspace utilisation & save costs
Get utilisation reports on all your flexible workspaces and hot-desks and pinpoint areas where you can make savings or use space more effectively.
Poll your workforce to assess their plans for returning to the office.
Release any spaces reserved for teams to collaborate if they are not booked before a certain cut off point.
Preferred technology for the IT Team
The ideal solution for Microsoft 365 or on-premises Exchange sites.
Minimises support overheads
Staff can locate and book workspaces using their regular Outlook calendar along with navigable floor plans.
If you're already using Exchange resource mailboxes to book resources, these are fully supported with no conflict or double-bookings.
A choice of off-the-shelf digital signage and industry standard authentication options means you can use your existing suppliers and systems.
Sometimes we can re-use screens that you may have already from another vendor.
Enable Covid Safe Bookings
Ensure safe distancing in the workplace with a managed desk booking system
Put A Safe Distance Between Desks
Ensure all workspaces are booked in advance and configured to observe the current distancing rules.
Make only certain desks bookable or automatically block out nearby desks when one is booked.
There's a number of ways of ensuring desks are safely spaced and we can talk you through the best options for your needs.
Streamline your meeting room & desk scheduling
Find out how we can help you adopt & adapt the Microsoft Modern Workplace & Azure Cloud for your business