When our customer wanted to give staff a quick and easy way to authenticate on-screen meeting room bookings and check-ins for its Microsoft Exchange-integrated room and desk booking system, the obvious answer was to use RFID Cards.
Adding RFID card reading capability to the chosen room screen technology was the easy part of the solution.
The process of linking the RFID card details with the corresponding users' Active Directory profile would be the bigger challenge.
Given that staff ID cards were already in circulation and being used in conjunction with a totally separate door entry system (that was not already integrated with AD), the option of gathering users' ID cards for registration via a central service would be difficult to orchestrate.  It would also be a very resource-intensive process.
The Solution:
By integrating the client's meeting room touch screen booking system with our self-service AD update utility, it was possible to enrol users' ID cards via strategically placed touch screens in reception and outside meeting rooms, either:
At their convenience, as and when the staff member was passing the screen, or
The first time they wanted to make an on-screen booking or check-in to an existing booking.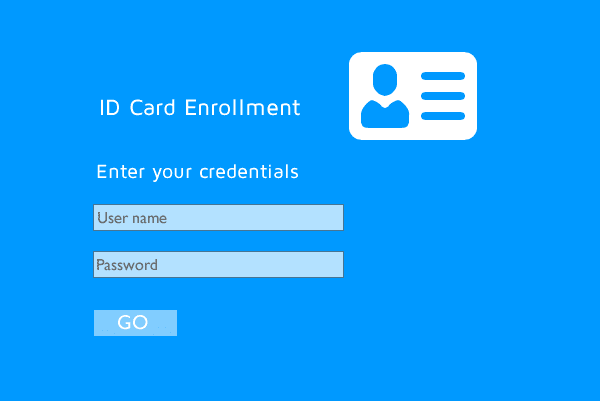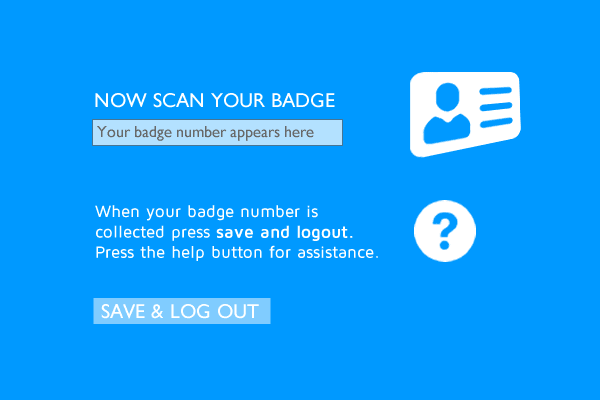 Using on-screen instructions (see example screens above) staff members could be guided through the process of registering their Card and then entering their Windows credentials.
We could then securely store the card credentials alongside the relevant AD record for the card holder.
Following enrolment, users were able to book rooms, desks and other resources with the swipe of a card.
By capturing the details of exactly who was booking resources, and importantly, who was checking in (or failing to check-in) to a booked resource, meant the customer had an accurate insight as to exactly how their office space was being used, and where savings could be made.
This is just one use-case.  If you don't want to open up AD for updates – no problem.  We also support virtually any RFID technology, including Indala, Hitag, CASI-RUSCO, MIFARE®, NFC, LEGIC & HID.
Self-Service RFID Card Enrolment
Get in touch to discover how we can help you with RFID authentication.