About
Public Folder Migration
It's no secret: Migrating public folders (and public folder archives) to Microsoft 365 modern public folders can be difficult.  
Added to this, there's a wide choice of other destinations you might decide to migrate to, such as Groups, Teams, shared mailboxes, SharePoint and other destinations such as Azure or third-party cloud archives.
Let us make it easy!
Essential provides an unbiased vendor approach to technology and solutions for your project, and is able to advise on and recommend products and/or services depending on your scenario and requirements.
Analyse your Current Public Folder Hierarchy
Visualise and drill into your Public Folders before migration to size up the effort and make informed decisions on what needs moving and where…and whether it needs moving at all.
Ensure a Seamless End-user Experience
By checking for mail-enabled folders, data ownership, and permissions in advance you can ensure that Public Folders behave correctly for on-premises and cloud-based users as they migrate.
Zero-downtime Migration Methodology
We can ensure your migration allows business activities to continue uninterrupted, with the option to synchronise content between on-prem and the cloud.
Public Folder Migration to Office 365
Ensure on-premises Public Folders are migrated & modernised for optimal collaboration & data access in the cloud.
Choose your optimal destination
Migrate Public Folders to a Range of Locations
Essential delivers migration without downtime to a range of different targets:
Modern Public Folders online: Easily migrate Public Folders from Microsoft Exchange Server 2010, 2013, and 2016 to modern Public Folder mailboxes in Microsoft Office 365
Office 365 Groups: We provide you with the easiest process for mapping your Public Folder contents into the Office 365 Groups model.  By migrating Exchange on-premises Public Folders to Groups you can enhance social collaboration features across mail, calendar and content while reducing the costs associated with Public Folder management.
SharePoint Online: Move Public Folder content that is often updated (such as company policies) into SharePoint Online, and share it out using more appropriate methods.
"We found migrating our archived email and public folders to Office 365 was complicated, both from an IT & admin perspective. Given our long & successful relationship with Essential it was a natural step for them to manage the entire migration process."

Lars Henrik Folke Ossum, ICT Director L & S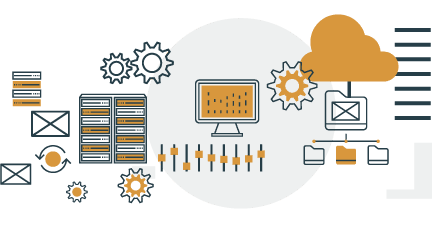 Public folder archive migration
Migrate Archived Public Folders to Office 365
If you've been archiving your Public Folder contents, we can migrate these too.
Virtually all legacy and current archive platforms are supported, including Enterprise Vault (EV), HP Autonomy EAS, EMC EmailXtender, EMC SourceOne, Quest, Metalogix and many more.
Find out how we can help you adopt & adapt the Microsoft Modern Workplace & Azure Cloud for your business