Accelerate your intranet project
Save Time & Expense with an Out-of-the-box Enterprise Portal
An attractive and easy-to-use intranet is a great way to keep your digital workforce engaged, well-informed and productive.
It can also be used to bring your organisation's culture to life, with content that makes your workforce feel appreciated and supported, such as:
Messaging 'from the leader'
Achievement recognitions
Recent contract wins
New training courses
Opportunities for internal promotions.
Create a fully branded intranet that reflects the needs of each part of your business using our out-of-the-box SharePoint solution.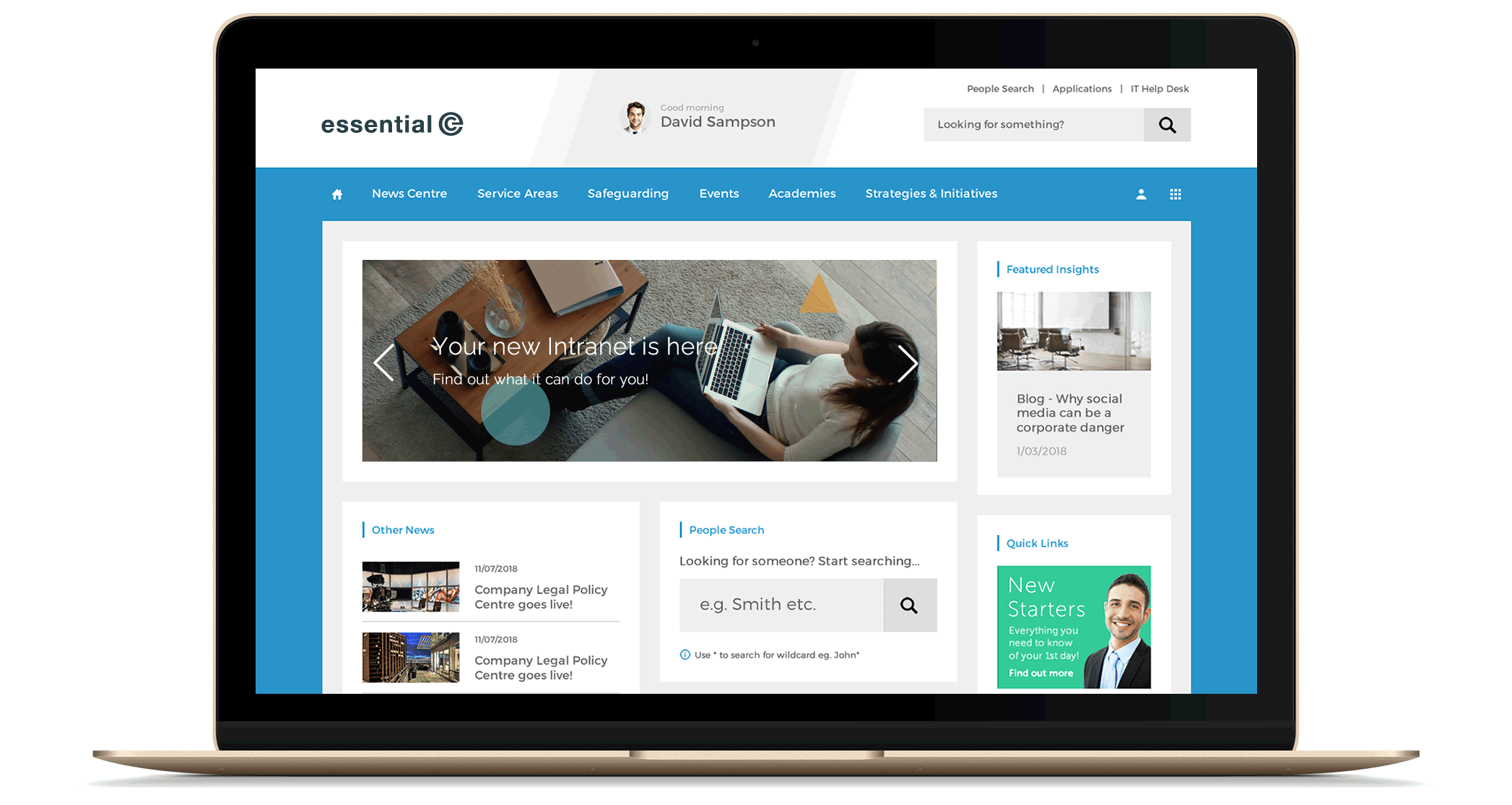 Easy to update & keep 'fresh'
Make it easy for key information providers & departments to add new content.
Supports your digital workforce
Bring employees together with content & services that foster wellbeing & a positive experience.
Get an Out-of-the-box Enterprise Intranet for your Modern Workplace
Support your remote and hybrid workforce with essential resources, updates & support from each department within your enterprise.
Fast to deploy
Achieve Results in Days not Months
Create a fully branded SharePoint enterprise intranet in a fraction of the time (and for a third of the cost).
Whilst Microsoft SharePoint offers powerful tools to build an intranet, achieving your desired results can be expensive and labour-intensive.
Now's the opportunity to transform your experience.
Your web site can be branded for your company 'look and feel' within minutes.
You can then give each department within your organisation a head-start with pre-built templates, page layouts and sections that are relevant to their specific needs.
Priced to cost around a third of the typical cost of building a similar branded intranet, this is the perfect way to boost your investment in SharePoint for your business.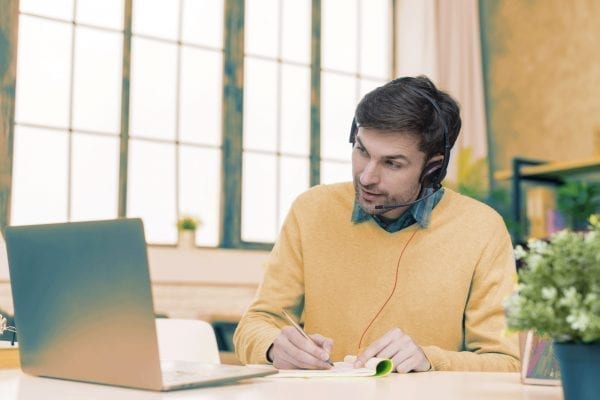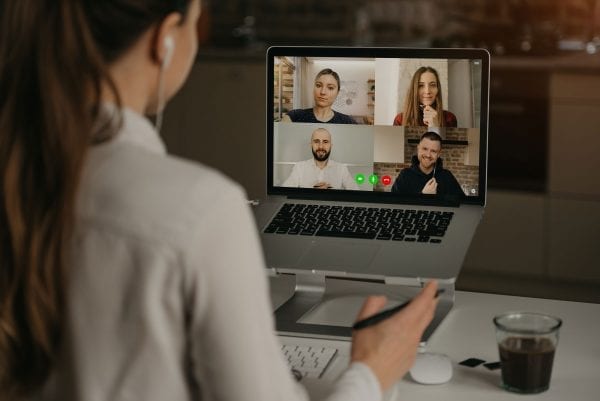 Easy to update & keep fresh
Share Content Responsibility
'Freshness' is a critical element in keeping your workforce coming back to see what's going on.
With our SharePoint intranet in a box, very little experience is required to maintain pages, making it easy to devolve responsibility for content.
For example, sales managers can be in charge of updating customer success information, HR managers can be responsible for updating benefits deadlines, and FM can communicate updates about returning to the office.
Your communications channels can also be two way, and very quickly your workforce will bring your intranet alive, using it as a forum for sharing ideas and tips, feeding back their views on blogs, and making their voice heard.
You can also add your Microsoft Team sites into your Intranet for quick and easy access to relevant sections, as well as push content from your Intranet directly into Teams.
Flexible for your needs
Templates Available for Virtually any Use-case
Choose from over 100 widgets and 45+ page layouts
Out-of-the-box you'll have access to an intranet with sections that suit most businesses, including Sales, Procurement, HR, Research & Development, Marketing, IT, Finance, Legal and more.
You then have totally flexibility to set out your pages your way, and your content and imagery and add in any existing web parts you might have purchased or developed already.
If you need it, we can create something that's customised. Unlike other out-of-the-box intranet solutions, you can easily develop, evolve and extend your intranet as and when required.  You're not locked in.
All the while you can be assured that you'll have a consistent look and feel and intuitive navigation from any device.
Components include:
Fast search function
People finder
Project sites
News
Popular documents
Policies & procedures
Insights/blogs
Employee benefits
Infographics
Ideas lab
AI chat bot
Weather widget
Staff spotlight
World clocks
Service status
Announcements
Event reminders
Pre-built forms
Quick Poll
Social interaction tools
And more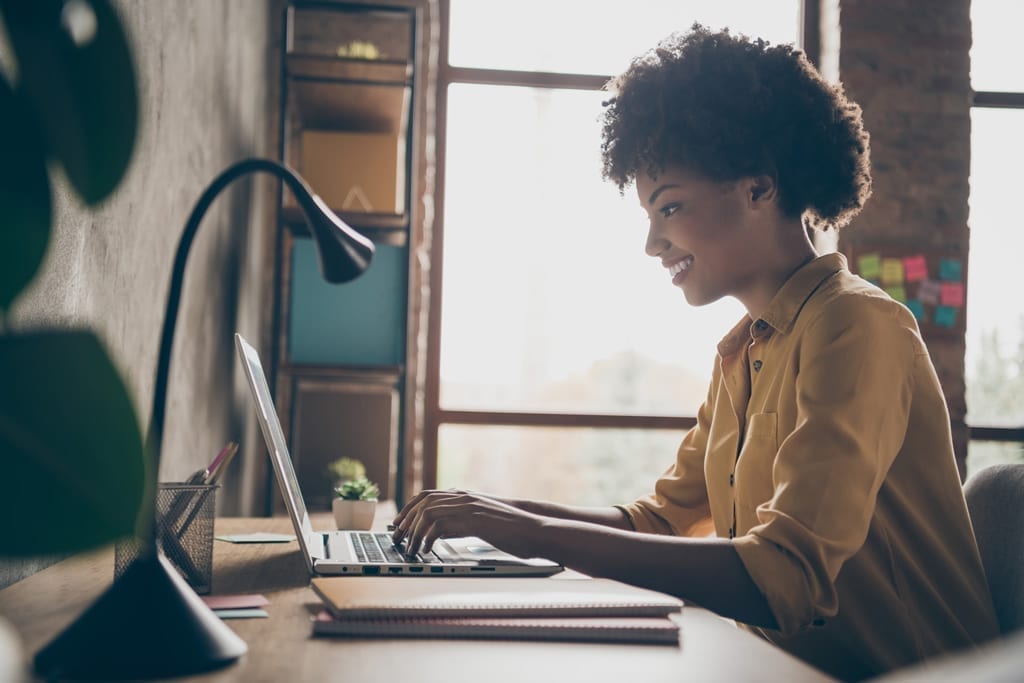 Supports your digital workforce
Boost Workforce Wellbeing
Ignite positive interaction that offers huge benefits to mental wellbeing
Connect your workforce socially. Not spending time in the office with co-workers has cut off a huge part of our social lives.
Whether it's an online chess ladder, an evening quiz, or a group fitness and wellness initiative, your intranet is a great way to foster communications between co-workers, reinforce existing relationships and create new ones.
For example, a slick people search facility makes it easy to 'put a face to a name' or 'round up' a group of people that might have the same hobbies.
Show appreciation in a 'public' way. Being recognised by managers and peers is undoubtedly a boost to productivity, and your intranet is the perfect forum for putting someone's 'name in lights'.
Your teams are also brought together with the ability to comment, 'like' and share posts.
Find out how we can help you adopt & adapt the Microsoft Modern Workplace & Azure Cloud for your business