TEAMS JOURNALING & EDISCOVERY
Next generation teams compliance
If your organisation relies on Microsoft Teams for its collaboration, you can now ensure seamless capture of chats and shared documents combined with powerful tools for managing retention, eDiscovery & litigation readiness.
Capture conversations, in-meeting chats, memes, emojis, Gifys & shared files
Preserve in tamperproof storage that meets the most stringent of compliance remits
Manage data lifecycle with flexible retention terms, data residency options & defensible deletion policies.
Apply dynamic, automated legal holds
Identify trends & anomalies with advanced analytics
Simplify your retention management
Legal hold without the risk & complexity
Managing retention and eDiscovery of Teams chats using 'native' Microsoft 365 capability is not straightforward.
For example, did you know that a copy of 1:1 Teams chats is written to a hidden location in personal mailboxes whereas chats in Teams channels are stored in the corresponding group mailbox?   Also files shared in Teams are stored in OneDrive or SharePoint.
This means that there's no easy way to apply blanket retention policies for your Teams collaboration records.  There's also the risk of losing potentially valuable records if someone leaves the organisation and the legal hold for their deleted mailbox and OneDrive lapses.
You can read more on how complicated things get here.
Now you can capture conversations and other shared content, apply retention schedules that accurately reflect your needs and perform advanced eDiscovery, without the assistance of the IT team.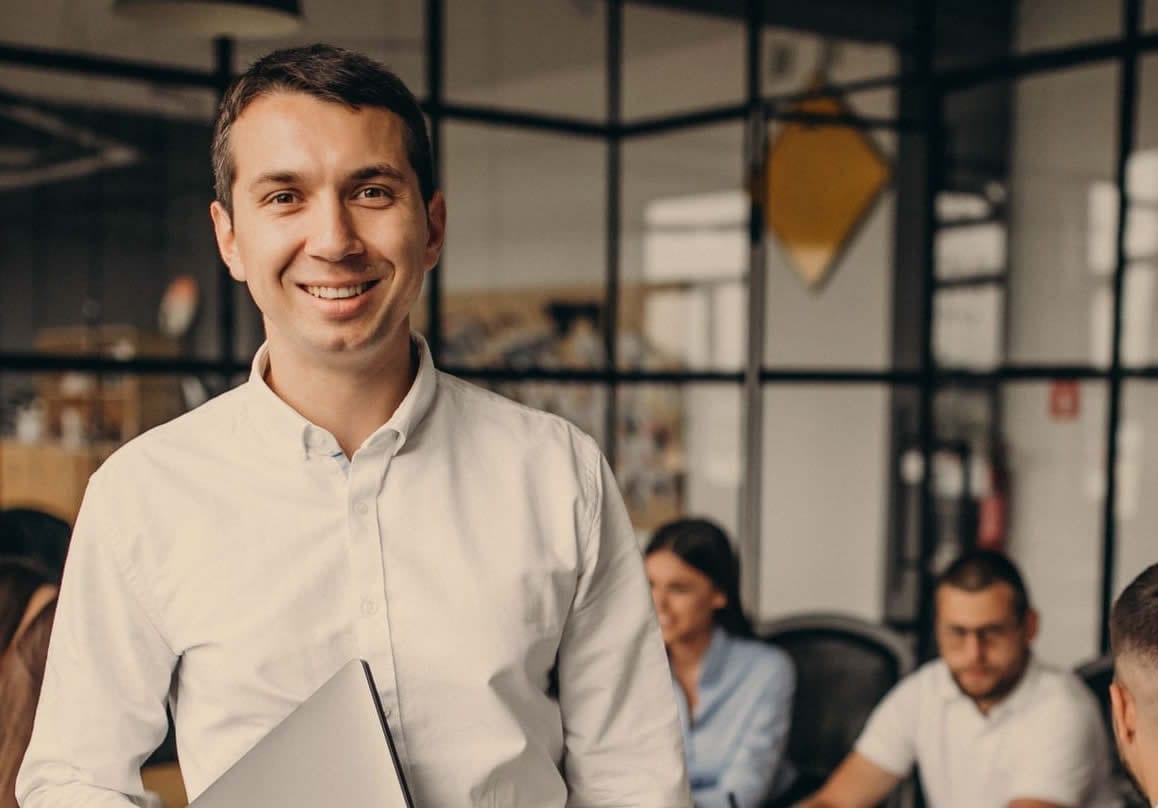 Go beyond Microsoft 365 eDiscovery
Advanced analytics & business insights
Certain industries require that employee communications are occasionally monitored to ensure adherence with company rules.
Our platform lets you define policies for flagging content that matches certain definable keywords, phrases, send/recipient combinations etc.
Remote and hybrid working along with the influx of new communication tools has given rise to work-based behaviours that perhaps don't meet with your company's standards
Advanced analytics and data visualisation tools that let authorised users look at overall context, sentiment and patterns, and, for example, expose 'inside conversations' and inappropriate content within messages.
You can also gain valuable supplemental data, including top message senders/recipients, communication channels used, and conversation topic trends, via diagrams, graphs, and charts.
Finally, relationship mapping offers a more in-depth look at conversation participants – uncovering their underlying business relationships, group memberships, and social networks.
Prepare for Litigation
Get powerful, multi-source eDiscovery
For many organisations Microsoft Teams represents a fraction of their collaboration and messaging platforms.  For example, lockdown forced many of us to side-step conventional messaging routes and use whatever platform was required (e.g. Zoom, Slack) to 'get the job done'.  
You can now capture Teams content alongside many other collaboration sources – including email – enabling your eDiscovery and legal teams to work with a 'single source of truth' for all its communications channels and be prepared to respond quickly and with confidence to any access requests.
Legal & eDiscovery teams can search across PBs of data in seconds (not hours or days) to find that 'needle in a haystack'
AI/Machine Learning capabilities further accelerate searches by recognising persistent user commands & recurring search patterns to identify data of potential interest
Case management tools facilitate data segregation, classification & collaborative review
You can also start preserving relevant and responsive data when you anticipate litigation.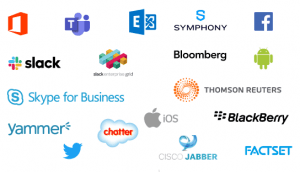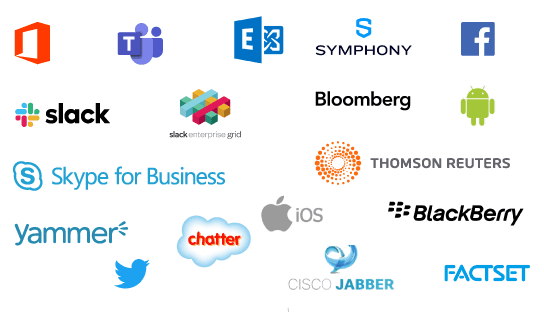 Index content at blazing speeds. Perform eDiscovery searches using custodian, folder, keywords & metadata. Give your legal and business teams private workspaces to access and analyse data.
Collect feeds from multiple locations.  Your data is replicated in near real time between data centres and in the event of an outage, capture fails over to a secondary data centre to ensure against loss of data.
Meet regulatory and legal requirements with tamperproof records, including automated audit trails of all actions, with optional WORM-compliant storage.
100% Governance & auditing
Once stored in the cloud, you can visualise and query what you have and make informed and defensible decisions on what to keep. You can also build policies, audit all activity and perform eDiscovery as and when you need.
Find out how we can help you adopt & adapt the Microsoft modern workplace & cloud for your business