Key features
Covid-secure Digital Signage
Red means danger
If a desk or room device glows red, it's not available for use. Even if a desk is empty, it could be awaiting cleaning.
See next availability
Each desk has a countdown timer, so you can see at-a-glance how long it'll be before a desk becomes available again
Signage options for all budgets
No need to physically interact with devices on-site. Our range of contactless workspace signage options suits all budgets and offers the most convenience for your workforce.
No-touch booking & check-in
QR codes on digital or printed signs can be scanned using your mobile device for check-in or booking on the spot. There's also support for RFID cards and fobs to enable authenticated check in to pre-booked spaces.
Enterprise-grade Solutions & Support that Leading Enterprises Rely On
















Convenient, Contactless Workspace Booking
Provide a Covid-secure work space that combines clear signage to show what's available, along with contactless operation to avoid contamination.
Keep your workforce safe
Enable Fully Contactless Operation
Feel confident that the desk staff are booking will be protected & productive.
Use a mix of 'off the shelf' display screens & RFID technology, your intranet, desk devices & users' own mobile phones to show the status of available workspaces and enable contactless booking.
Whether booking in advance from a remote location, on arrival at the office, or booking on the move, all functionality for locating your ideal workspace, finding a place near co-workers and friends, seeing where the next available workspace is and checking that a workspace is cleaned and ready to use is available to you.
Existing RFID security cards can be used to achieve contactless authentication via room and desk screens and desk devices.
You can also use QR signs to enable contactless check-ins.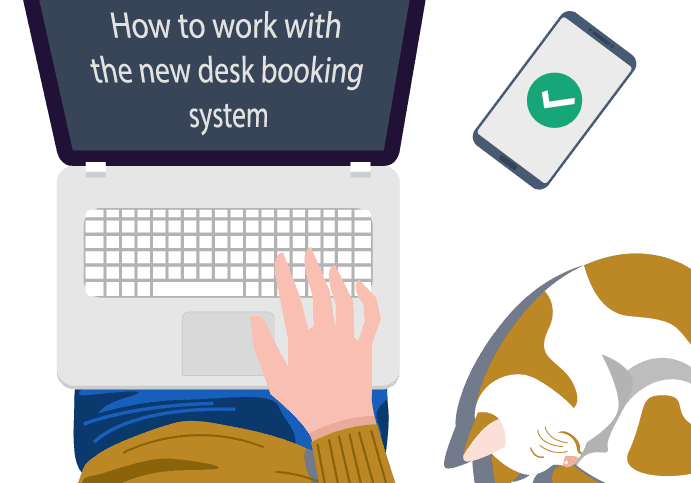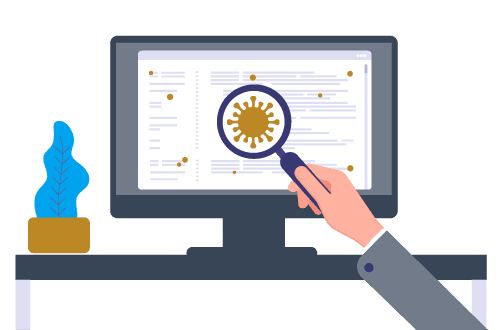 Ease Covid management
Streamline Safety Measures
Reduce the overheads of allowing for social distancing
Leverage digital signage and interactive floor plans to convey your Covid-secure measures with the ability to add:
Sanitising stations
Traffic flow indicators
Meeting room capacities
Authenticated workspace booking and check-in allows you to capture accurate utilisation metrics that can be used to support staff track and trace and optimise workspace sanitation.  As part of the booking process you can also get staff to self-certify.
You can also make sure workspaces are shown as unavailable for until they have been confirmed a 'sanitised' and create a report of workstations due to be sanitised.
Policies to ensure safe distancing between desks, including fixed designation and auto-zoning are also supported.
Solution Deep Dive
Keep your workforce safe
Feel confident that the desk staff are booking will be protected & productive
Use your own mobile device
Use pre-designated Covid-secure desks or automatically create a safety zone (e.g. 2m) by taking nearby desks 'out of service' when staff make their booking.
Ease Covid management
Reduce the overheads of allowing for Covid measures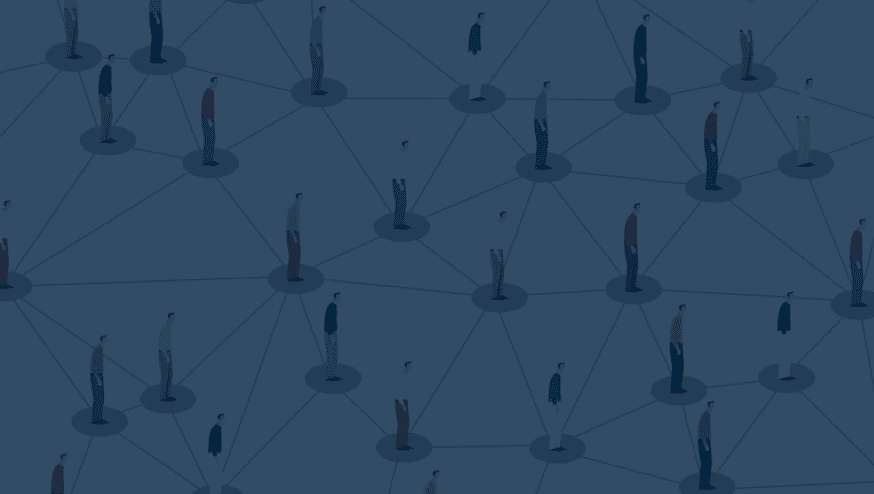 Allow for cleaning
Add in extra cleaning time and implement sign-off and release procedures for desks and rooms, to ensure facilities are cleaned before use.
Streamline your meeting room & desk scheduling
Find out how we can help you adopt & adapt the Microsoft Modern Workplace & Azure Cloud for your business