event for IT, Digital & FM managers
Strategies to help you manage a hybrid workplace
According to Darren Murph, Head of Remote at GitLab 'Companies are grossly underestimating 'getting hybrid working right' – it's complicated.' 
Apart from the complexities of keeping everyone safe amidst a pandemic, enabling staff to optimise their time when they come into the office and successfully 'fill the gaps' that working from home leaves is going to be challenging.
In this webinar we look at the art of the possible when it comes to managing and optimising your physical workspace and facilitating the best experience and interactions for your workforce.
Subjects we'll cover include:
How to avoid a Marie Celeste situation on Mondays & Fridays
Providing equal access to all (and preventing unwanted behaviours like same desk hogging)
How to ensure team members can be together when they need to come in
Strategies for maximising the benefits of your new hybrid workspace
Coping with a smaller physical office footprint
Complete the above form to receive the webinar link.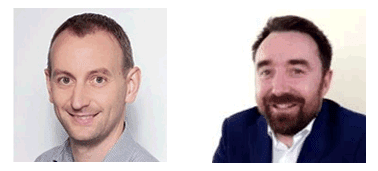 Presented by:
Jim Fussell, Resource Management Operations Manager
Lucas Marshall, Subject Matter Expert
Find out how we can help you adopt & adapt the Microsoft modern workplace & cloud for your business