About this webinar
Discover best practices for creating a secure portal for partner training
Providing structured training and other resources to partners can give you the competitive edge.
If you're already using a learning management system (LMS) to deliver and track learning across your own workforce, it makes good sense to build on this investment to deliver secure eLearning to partners.
In this webinar we will cover how to create a secure portal for your partner training services, and:
Give your IT team tight control over security, but
Delegate registration management to the relevant partner/channel manager
Achieve a slick registration invitation & login process
Allow controlled access to specific training content
Charge for access to your content
Featuring Mersey Care NHS Foundation and LMS365 (the LMS for Microsoft 365 that's available via the G-cloud framework for government organisations) as an example, we will demonstrate what's involved in giving access to training materials to external partners, including:
What the IT team needs to know about security management
What the L&D/partner team needs to know about managing partner access
We will also discuss how you can harness the power of Microsoft Teams, SharePoint and other Microsoft 365 services to securely deliver training and support resources to partners.
Presented by:
Peter Carson, President of Extranet User Manager and Microsoft MVP
Charles Ross, Key Account Manager, Essential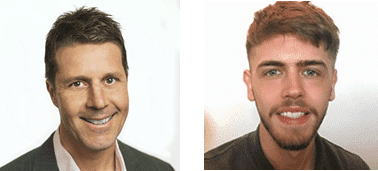 Find out how we can help you adopt & adapt the Microsoft modern workplace & cloud for your business