Super Fast & Fully Audited Enterprise Vault Migrations
Enterprise Vault is officially the most popular on-premises email archive. We can help you move legacy email archives into (and around) this leading platform.
As you migrate we will seamlessly convert mailbox shortcuts – even with users online.
Everything we move is checked and audited to ensure compliant and reliable results.
If you're upgrading or consolidating an EV environment you can merge archive mailboxes or re-write reply address and address any corruptions.
No other solution delivers this much functionality:
Migrate to EV from virtually any archive including EAS, EmailXtender, Quest, Mimosa, Metalogix, AXS-One, HP RISS, IAP, SourceOne.
Convert Notes format archives to Exchange archives.
Upgrade or move vaults within your EV environment.
Switch between different storage platforms (e.g. extract from EMC Centera).
Total transparency and no down-time for users.
No interim file formats.
Move 'live' or non-operational vaults, using the API or direct
The first solution to be Veritas (previously Symantec) STEP certified.
Simply let us know about your source archive and your email archive migration project requirements by clicking here.
Other source archives supported for EV migrations
Autonomy Consolidated Archive (ACA)
Autonomy Message Manager for Exchange or Notes (aka CAMM)
Autonomy NearPoint (aka Mimosa)
Assentor Mailbox Manager (aka iLumin)
EMC EmailXtender for Exchange or Notes
EMC SourceOne for Exchange or Notes
HP RISS  or HP IAP
OpenText IXOS-eCONserver
Quest Archive Manager
EML, MSG, PST or NSF files
Unify Daegis AXS-One for Exchange or Lotus Notes
Popular Migration Paths Involving Enterprise Vault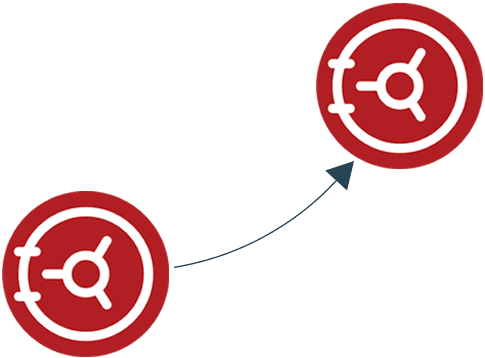 Enterprise Vault Upgrades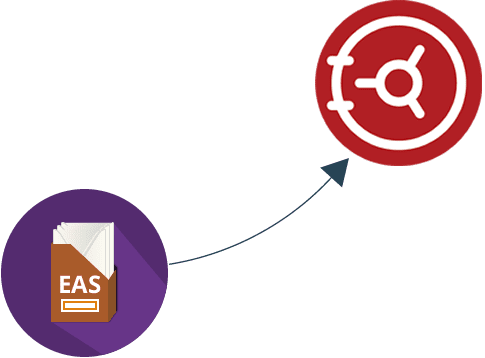 Key Benefits
Key benefits migrating your email archives with us to EV
Our intelligent, user aware migrations enable you to rehydrate items only where shortcuts exist and ensure you put emails back in the right folders and maintain access for the right users (e.g. where shortcuts have been forwarded). To provide you the most fast, secure and compliant migrations, we have partnered with TransVault, the leader in email archive migrations.
User Aware
The exact current status of shortcuts in your legacy archive is reflected as you move to EV.
If we moved emails that had already been deleted, or put emails into the wrong folder, you would have some very unhappy users to contend with post-migration.
Only TransVault delivers this seamless, user-centric migration approach.
Streamline your meeting room & desk scheduling
Find out how we can help you adopt & adapt the Microsoft Modern Workplace & Azure Cloud for your business